Traveling soon? Stay Connected with eSIM
Pay Local Rates for Mobile Data. Leave Expensive Roaming Behind!
Search for your travel destination
Why eSim?
With an eSIM or integrated SIM card, connecting to the internet is easy. Just select a data plan that fits your needs, scan a QR code, and you're online. Wherever your journey takes you, whenever you need internet access, ReSIM is there to assist and help you save money.
learn more about eSIM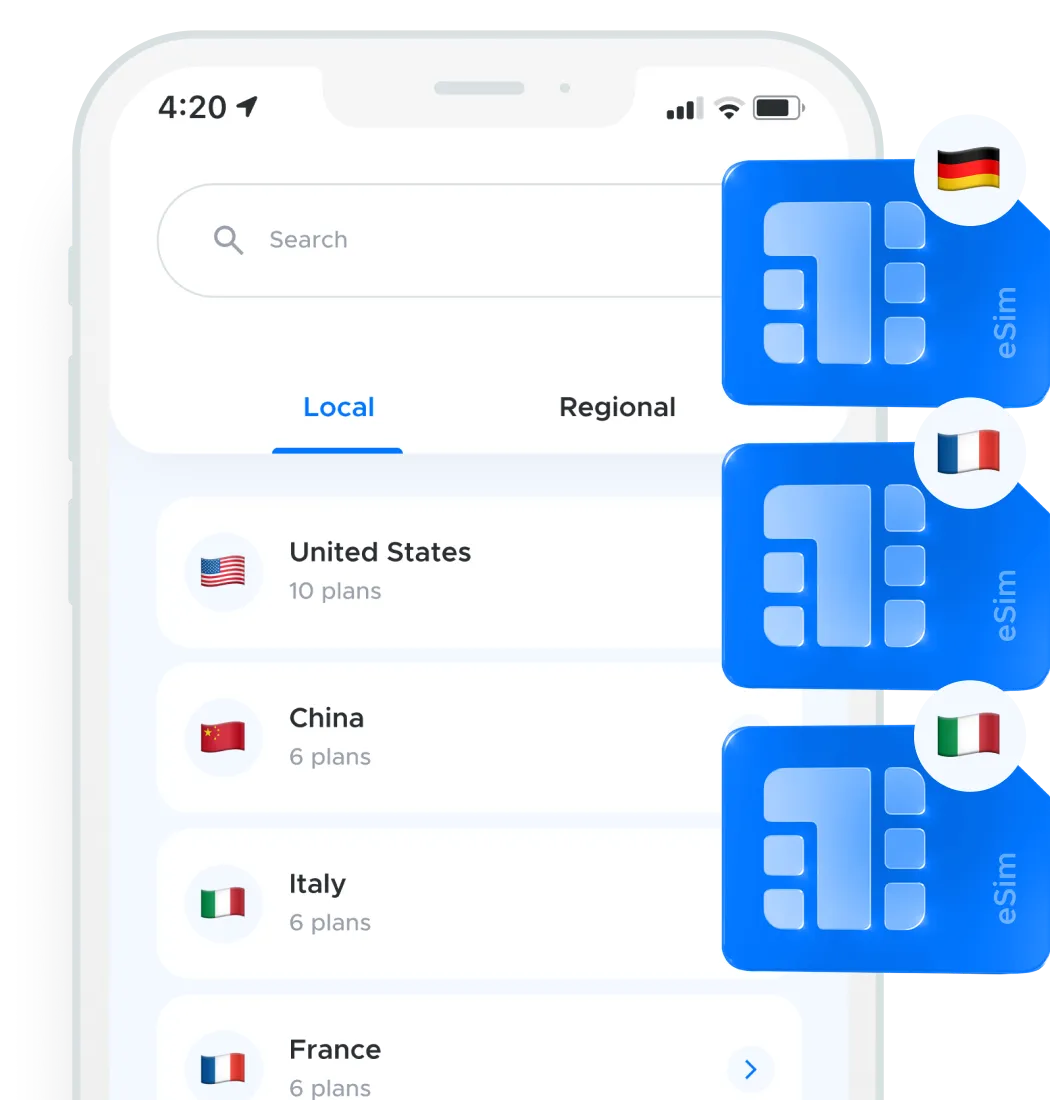 Works with your existing SIM-card
Keep your SIM card and phone plan to receive calls, while using our eSIM data plans for apps and internet
Flexible plans
in 100+ countries
Stay connected to high-speed data anywhere in the world, without expensive roaming fees
Affordable
price
Up to 85% cheaper than roaming with your own carrier. No hidden fees and unexpected bills
No hidden fees
Prepaid data only
Enjoy high-speed internet with one prepaid plan without fear of being overcharged
Fast and Easy
No SIM card needed
With eSIM or an embedded SIM card, you can go online in a few simple steps
Instant
activation
Activate on your phone or another device in less than 5 minutes, no SIM card needed
How it works
In essence, an eSIM is a digital or built-in version of the conventional physical SIM card. So, instead of needing to physically insert a new SIM card to switch mobile service providers, you can easily connect to a new mobile data service via an app.
Does my phone support eSIM?
Step 1
Choose a Data Plan for Your Upcoming Trip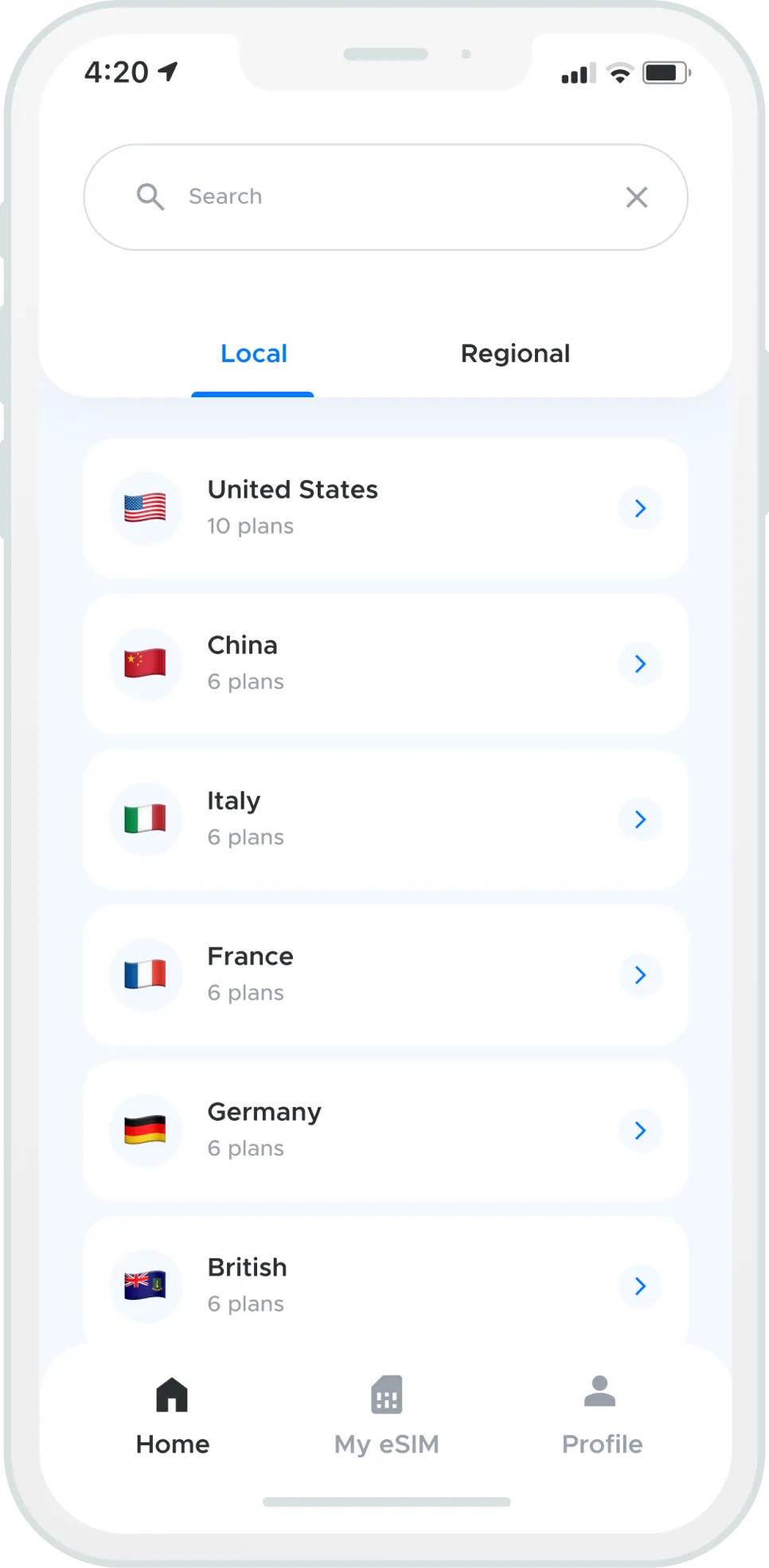 Step 2
Enable eSIM on Your Phone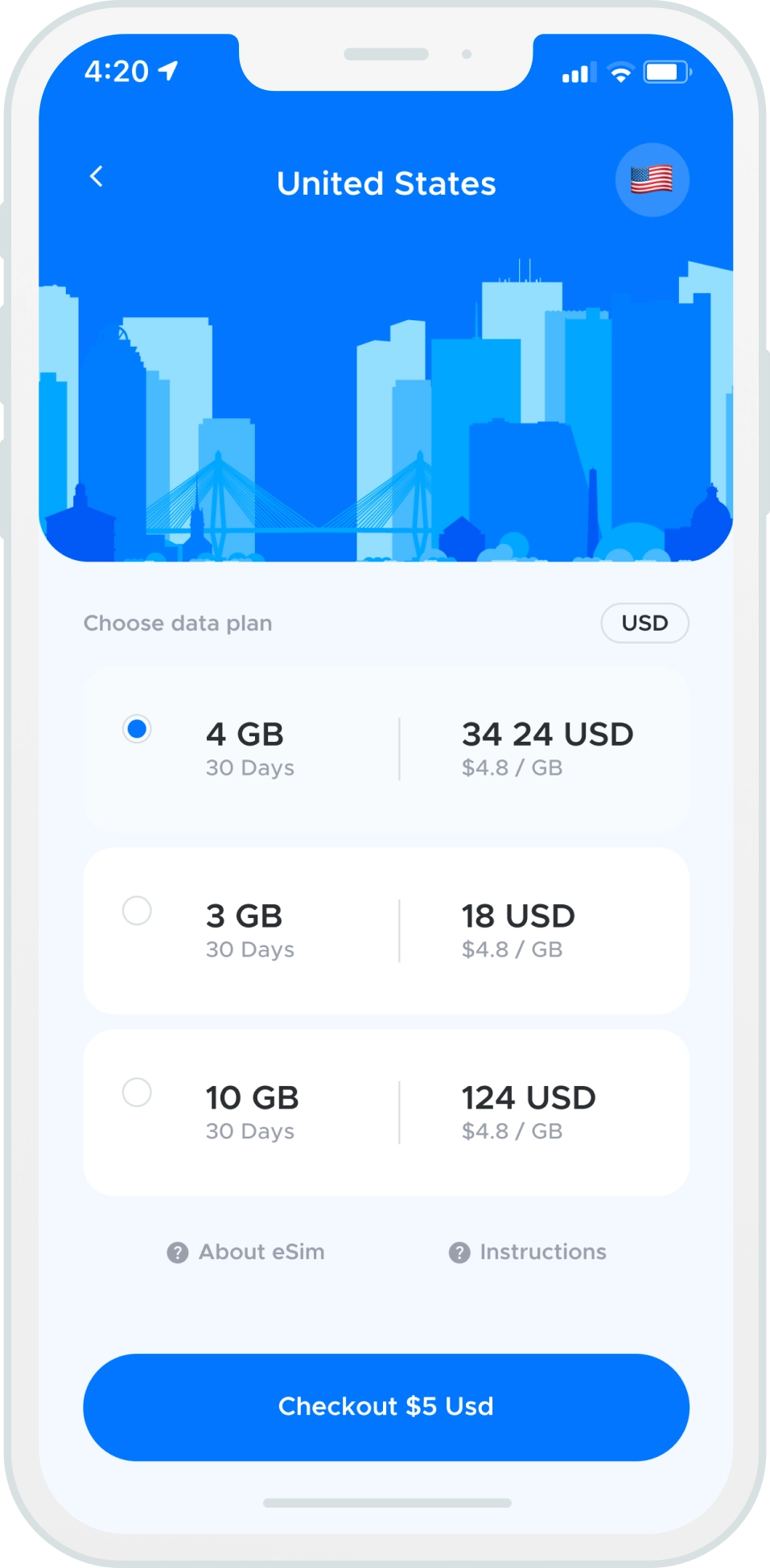 Step 3
Enjoy Fast 4/5G Internet While Traveling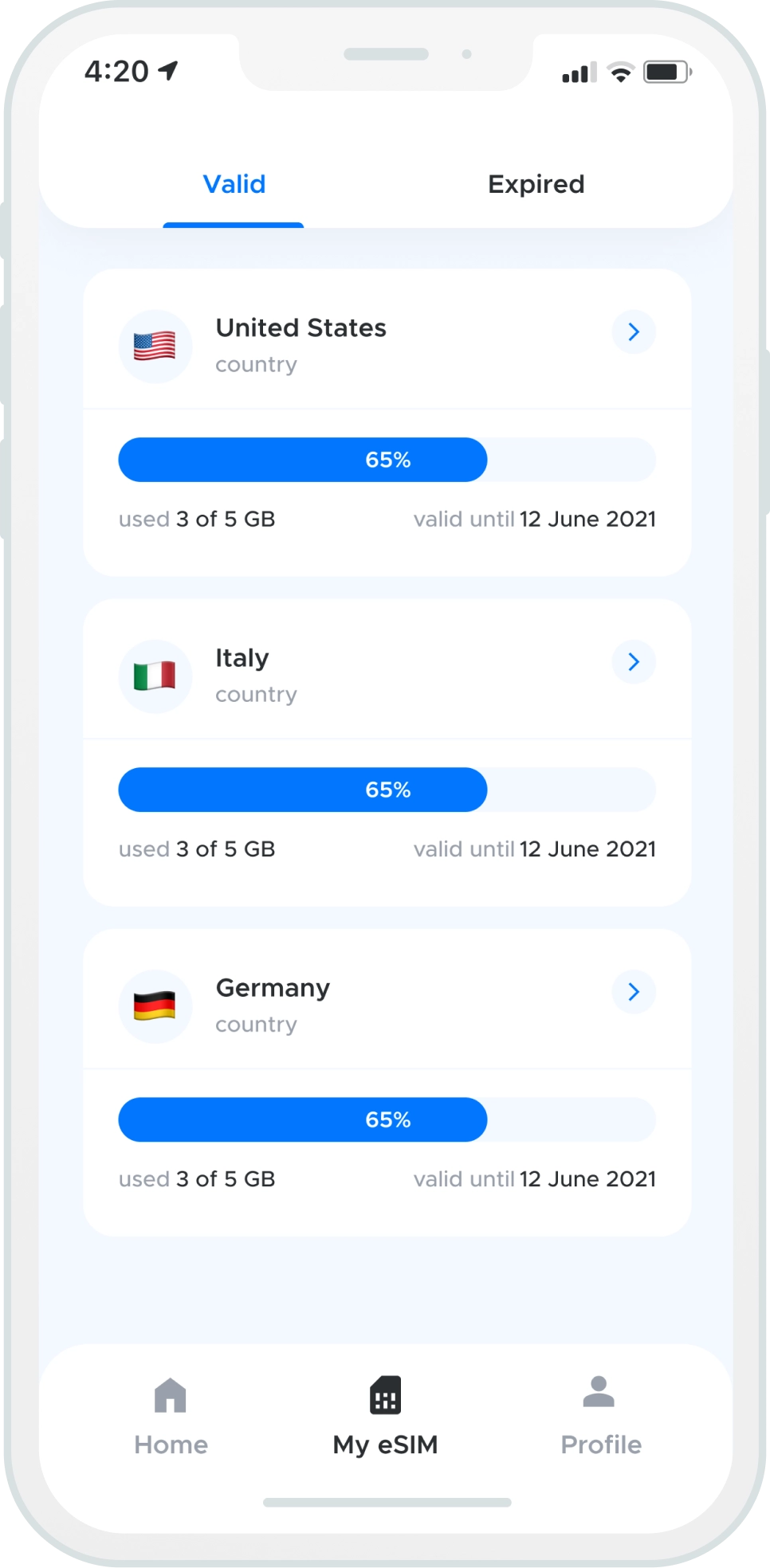 Latest articles
Understand how eSIM works and how to setup a travel eSIM on your devices. eSIM Guides & Tutorials.
See more
How do I know my phone support eSIM?
Can I use the eSIM if my phone is locked to a specific carrier?
Can I install the purchased data plan on multiple devices or transfer It?